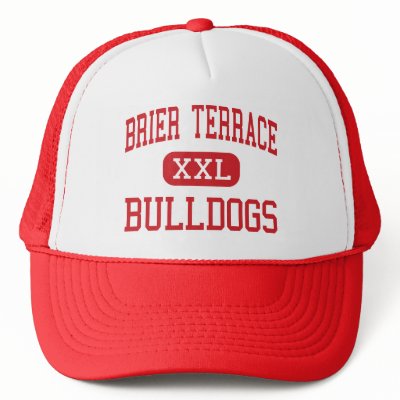 There's an ongoing theme in Stuff You Will Hate that basically suggests that all awesome or lulziest music has its origins in suburbs. A lot of people want to talk a good game about they're from [insert major city here], but in reality, they move there after spending hours on Viceland.com, looking Terry Richardson's awesome tumblr, and picking the local Salvation Army Thrift Store (which is ALWAYS next to a detox center in a strip mall) of everything remotely cool and worn by dead old white women. What's next than to claim the closest major city as your stomping grounds?
Fortunately, for most of the people that I grew up with, they gave zero fucks about that sort of thing and many of them still live in the suburbs, putting their roots into weekly trips to Best Buy and getting a Costco membership*.
Brier-Terrace is a weird sliver of an unrecognized township in the suburbs of Seattle (basically, if you were in the Bay Area, it would be San Mateo, but with more trees). There's lots of Asian and white people there and, as is such, it's the perfect place to create subpar emo, especially in the early 00s!
Kids in the halcyon days of mp3.com and Audiogalaxy had nothing better to do than trade Pedro the Lion or Built to Spill bootlegs and sit there and get all "intellectual" about how Death Cab's second album was heavily influenced by Kerouac and Sallinger. Unfortunately, these kids started making music. Fortunately, we can look at them 12 years later and laugh at their attempts to make "art."
Before I write about the hilarious and awkward white/AZNs bands that make up a majority of this, it's best if I pay a brief homage to Jake One – acclaimed hip-hop producer (credits include De La Soul and 50 Cent!) and notable crate digger. Dude is from Brier-Terrace, even though his song "Home" from his album, "White Van Music" is about the Central District. Don't worry, Jake, the 425 will always welcome you back with open arms, homie!
[youtube http://www.youtube.com/watch?v=7ZeRlGP6UHQ]
The OG of telling people he's from Seattle when he's actually from Brier-Terrace.
Sweet, sad emo: Autumn Poetry
As far back as I can remember, a lot of my friends from Brier-Terrace (I grew up in Lake City, but because all Filipinos know each other, this place became my third home, behind Rainer Valley) LOVED this shit out of this band called Autumn Poetry, made up of two honky twins, a Korean drummer, and a Chamorro bassist. They were pretty much the first Brier-Terrace emo band. In fact, almost every band that I can think of in the mid-00s from the region has ties to this band somehow.
Like most high school bands, they had pretty embarrassing lyrics and aped a popular band that, at this point, is wildly dated. At their apex, they did their damndest to rip off Sunny Day Real Estate and had an awesome song called "Scars," where one (or both?) of the twins would just yell "SCARS!" over and over again. Lol @ middle class white kids from a stable family singing about emotional trauma.
Even though there's all sort of jokes to be made, there's a bunch of bands that probably wouldn't have happened if not for the inception of this band. Wait, is that a good thing? Let's be posi and assume that it's a good thing!
They dumped the AZNs and looked like MySpace version of an emo band…wait…
Screamo-ing: Shoes For Imelda
I'm biased in this inasmuch as I was the bassist in the earliest version of this band and the dude who went on to be their long running bass player is one of my favorite honkies (pause) ever. When you have a band with Filipino dudes who love Jimmy Eat World and Deftones, and start a band in 2000, it's pretty much a given that it's going to sound like a fourth generation version of Finch, with vaguely Christian lyrics (because a few of these dudes are into Jesus). My man Sergeant D always talks about how srs Four Year Strong got when they dumped their keyboard player and breakdowns, but this band picked up a keyboard player and got SUPER serious. Infighting and general disinterest to play to 30 people spelled the end of this band…
Abandoned factories are to screamo band photos as brick walls are to Ramones album covers
Yeah x 3mo (see what I did there?): Mon Frere
In short, the AZN chick keyboard player, the white guitar player, and the drummer from Shoes for Imelda formed this tribute to the Yeah Yeah Yeahs called Mon Frere. They were actually pretty popular, but because they shit talked my dudes in SFI, I totally hated them and wrote a song in my shitty hxc band about how they're like a cocaine-induced nightmare or some shit. Just like in Paramore and, to some extent, Discount, the chick thought she was hot stuff and broke up the band to pursue a solo career, which translated into her jockeying a desk with my ex-girlfriend.
[youtube http://www.youtube.com/watch?v=GRilec--tL8]
Of all these bands, Mon Frere are the only ones famous enough to have a legit music video back when MTV stopped airing videos.
There are a few bands that are way more noteworthy that I'm going to gloss over: The Myriad (who won some MTV/Mountain Dew contest against better bands like Zolof the Rock and Roll Destroyer and I Am the Avalanche) and Gatsby's American Dream (their OG drummer was from Brier), but I think that the best emo came from these bands above. They were equal parts hilarious and entertaining. Even though this might come off as shit talk, that was pretty much the most fun I had as a teen because I didn't know any better.
[*Costco pizza is super bomb]
Is local emo better than mainstream emo? Does anyone care anymore? Why were high school bands better when dial-up internet was all the rage?