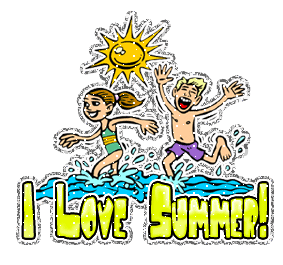 Its summer ya'll, so trees are green colors, barbeques are possibility, beaches are yes, and my cat is not leaving hair on all my sweaters but instead all my t-shirts. That means its time for the funnest season of jams of all the four seasons! Here are some of the hottest, freshest, hip and coolest jams I have come across while mostly studying for finals and looking for jobs. But now summer!
ARIANA GRANDE – PROBLEM
Ariana Grande is totally huge now! This song is number one in like a hundred countries, she is a legit superstar, and after like two years of writing about how great she is I could not be more proud. Her management was way smart and got her right back in the studio to strike on album two, and it paid off cause this jam will be everywhere all summer. And she got a dece verse from Iggy Azalea who is a whole other thing I'll give a paragraph too later. Plus she got songs with Chris Brown (ehh) and Zedd (YES) coming out later. Summer of Ari is here! 5 STARS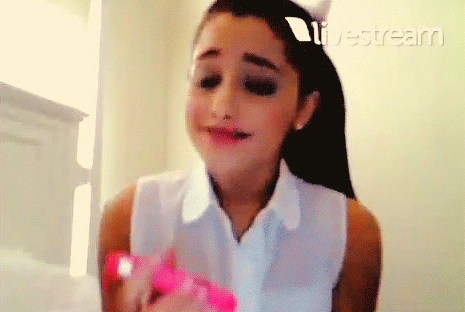 FUTURE AND ANDRE 3000 – BENZ FRIENDS
Future alright, but I everybody love Outkast. They reunited and are making nostalgic people who like a couple of songs go crazy at festivals all summer. But they didn't drop any new songs, so Andre got on this ridiculous fun song about Benz's and hoes. Its great tho. Waiting patiently for some real bad screamo band to make SKRAM HO crewnecks. 5 STARS
CHROMEO – JEALOUS
Chromeo been around for years, and I think they finally got a jump on the 80′s synth pop thing that still isn't a thing but might be in a year or two. Goes to show, if you devote yourself to a weird niche genre for long enough, eventually it will be trendy and you won't even have to chase after it like all the competition. Maybe they'll drop a Mumford rip off album right when their funk type sound gets huge for real like next summer. This song is real catchy tho, just a smooth jam all around. 5 STARS
YOUNG THUG – TREASURE
Young Thug is mad entertaining, he got hella jams out this year like Danny Glover and Stoner which are probably the biggest, but this one is def my favorite. The not giving a fuck levels are almost too high, ad-libs are on point, and its damn catchy. I've never heard of the second guy but I like how his voice is a complete contrast. its like the same guy pitch shifted himself in two different directions and did fake accents that he was real good at it. I love this shit tho. 5 STARS
VIC MENSA – DOWN ON MY LUCK
I always thought Vic Mensa was solid, but this is some great shit. Chill ass vibe, great songwriting, catchy, all around great jam. Plus the video is really good, simple concept but excellent execution, dude just got signed so they could've gone for some trying-way-too-hard type thing but this really fits the laid back vibe of the song. Nah I love this shit man WHAT UP CHI TOWN 5 STARS
KITTY❤ - ❤BRB ( ˘ ³˘)
So I still love Kitty Pryde who makes music cuter than if an actual Kitty could make music. I've been following her tumblr like too much if anything and she had a major label deal then lost it so that's a bummer :( but she dropped a sweet EP featuring this amazing love song and a bunch of real dope other ones, and DIY the way to go anyway, the music industry in the toilet you know so I think its for the best. This was stuck in my head for like a week straight, and I just noticed it was produced by SYWH forum bro Pat the Dog Lukens, good shit Pat! where you been bruh? Anyway the video is pretty simple girls/dancing on webcam, and I'd bet any money that they all had tumblr open in another tab while filming their parts. Kitty the future tho, this shit so next level like some Willy Wonka elevator shit, Kitty pavin her own lane and it is full of flowers and lil anime squirrels and shit and I love it. 5 STARS
IGGY AZALEA – FANCY
Back to Iggy Azalea, she is blowing up right now which I didn't really see coming, but I guess makes sense. This song has a great beat, ehhh chorus, and verses that are fun to sing along with so it all adds up to huge summer jam, whether you're hella basic or not. Their is a novelty factor because she's an Australian woman who sound like she has practiced her super weird American-esque rap voice for years and years. I kind of wish she had a version of the album with just a thick Aussie accent that was otherwise the same cause thatd be awesome. 5 STARS SURE WHATEVER
CHANCE THE RAPPER AND SKRILLEX
This is my favorite song I heard all year. I love this shit. This is some high level summer shit, you can like feel the fun through the speakers. Skrillex has been killing the dubstep game, but he showin his range on this pretty straightforward fun pop song with great trumpets and glitchy bass. And Chance dropped the best mixtape of last year, and he has been blowing up since then. Dude is on a hot streak, including this dope song with Justin Bieber. Check this shit out for real but I'm not gonna embed it, just making this link really long. Girl in the video hella cute too. But for real, if their was a song designed to make me happy this would be it, Skrillex and Chance and a video with kittens and I don't think I'd ever need other music again, so thankfully there's no video. 100 STARS
So that's what I been bumping, what other summer jams ya'll on? I haven't found enough to make a playlist so I need some sweet sweet deep cut jams, there's probably some killer jam in like Norway that I'd never hear if not for this great ol' internet.